6+
For Kids
Ballet
Christmas
Address: Russia, Saint-Petersburg, Dvortsovaya emb., 34
Duration:
Intermission: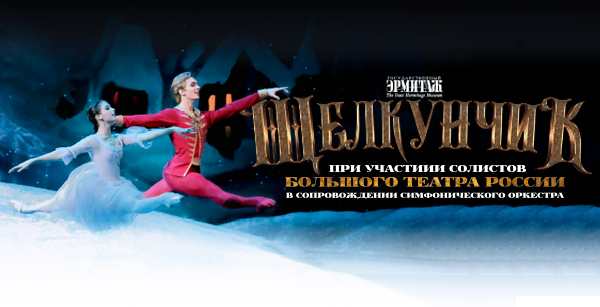 Duration:

02:00

Intermission:

1
We draw your attention to this event are sold tickets c numbering seats!

Tickets are ordered in 2 stages:

You make an order on the website by pressing the button to pay, your order is sent for confirmation.
After confirming your order, a link to your payment comes to your mail, you follow this link, you pay, and e-tickets come to your mail.
Every viewer c 0 years must purchase a ticket.
Tickets WITHOUT SERVICE CHARGE!
With the participation of soloists of the Bolshoi Theater of Russia.
The beauty and the highest class of performing arts of the soloists of the Bolshoi Theater of Russia ballet, a wonderful orchestra, will make the audience believe in the magic of the theater! The Nutcracker ballet is a sure sign of Christmas Petersburg, just like the smell of a Christmas tree or tangerines. It is hard to imagine that once there was neither magic music by Tchaikovsky, nor those characters that lead the viewer into the magical world of Hoffmann's fairy tales. The legendary performance The Nutcracker is a bright, unique ballet extravaganza staged in classical choreography. The journey of the girl Masha and the Prince in the fairyland, the encounter with the evil mouse king and the happy ending, the audience is ready to watch again and again ... and believe that Hoffmann's tale really comes alive on stage. The victory of good over evil, the expectation of a beautiful prince and faith in a fairy tale that will definitely come true - this is the magic sparkling drink, without which it is impossible to do on Christmas and New Year's Eve. The performance is accompanied by a symphony orchestra.
The plan of the hall of the Hermitage Theater with the numbering of seats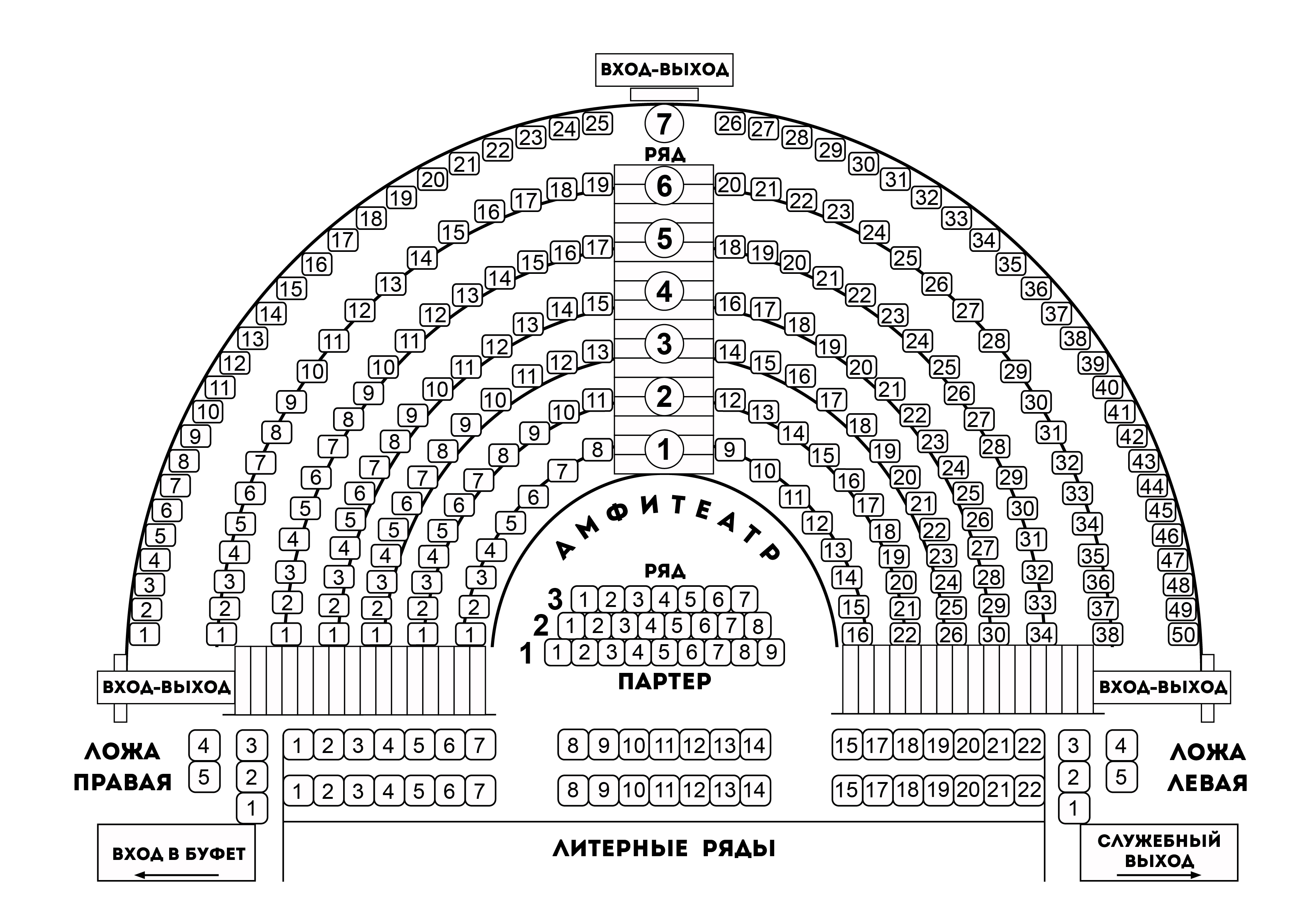 Schedule:
There are no events.