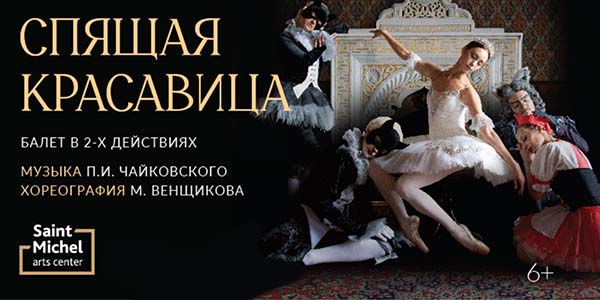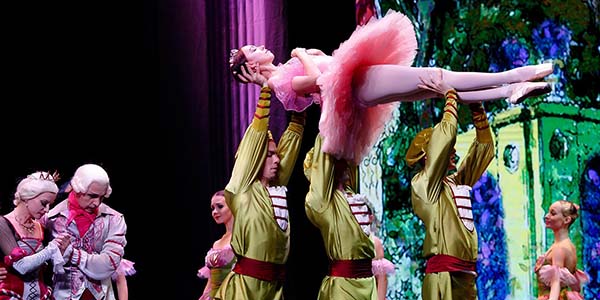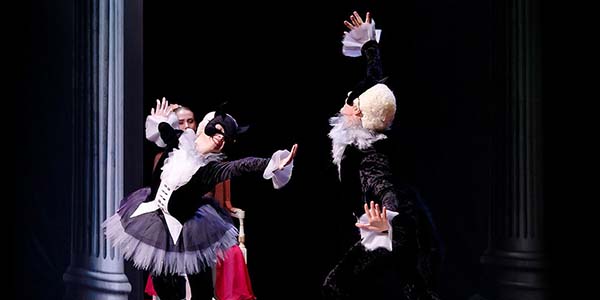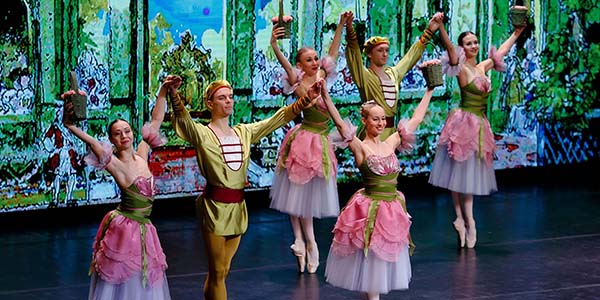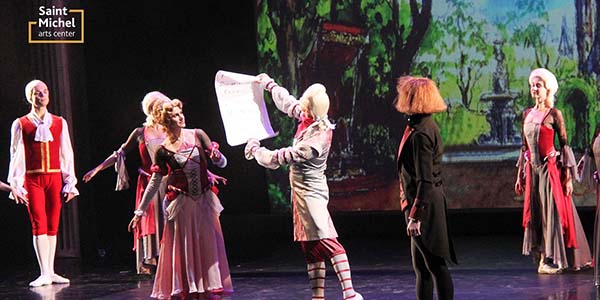 Hermitage Theater / Main hall
Address: Russia, Saint-Petersburg, Dvortsovaya emb., 34
Duration: 02:00
Intermission: 1
Ballet "Sleeping Beauty" presented by Art Center "Saint-Michel"
Ballet in 2 acts with prologue and apotheosis CLASSICAL BALLET FOR ADULTS AND CHILDREN Music: P.I. Tchaikovsky Production: Mikhail Venshchikov based on the play by Marius Petipa (1890, Imperial Mariinsky Theatre) Pyotr Ilyich Tchaikovsky's ballet The Sleeping Beauty is based on Charles Perrault's fairy tale about Princess Aurora, who must be awakened from a hundred-year sleep by the kiss of a handsome prince. Light-winged fairies and the sinister sorceress Carabosse, Puss in Boots and the White Cat, Little Red Riding Hood and the Gray Wolf accompany the heroes on their adventures, offering to make a difficult choice between good and evil. Prince Desire personifies the image of King Louis XIV - an absolute monarch and an ideal gentleman. At the end of the performance, the action is transferred to Versailles with its magnificent ceremonial, where characters from everyone's favorite fairy tales will become guests at the wedding celebration. Staged by Mikhail Venshchikov, The Sleeping Beauty retains all the most famous fragments of the original performance of the Mariinsky Theater (1890). At the same time, the action becomes more dynamic, and the parts of the main characters become more virtuosic.
The performance is accompanied by a symphony orchestra conducted by maestro Igor Novitsky
The main parts are performed by: Princess Aurora - laureate of international competitions Larisa Korsakova Prince Desire - laureate of international competitions Sergey Krylov Lilac Fairy - laureate of international competitions Elena Kotsyubira Fairy Carabosse: Natalia Potekhina Blue Bird - Andro Ghukasyan Puss in Boots - winner of all-Russian competitions Mikhail Prisekin Kitty - Christina Matoulionis *performers are subject to change The duration of the performance is 2 hours, including intermission
Children from 0 years old - you need to buy a ticket at full price.
All Tickets NO SERVICE!
Video: