Address: Russia, Saint-Petersburg, Dvortsovaya emb., 34
Duration:
Intermission: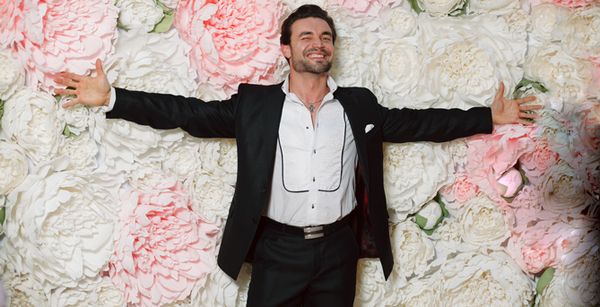 Duration:

02:00

Intermission:

1
Concert-congratulations on International Women's Day. The finalist of the Voice project on Channel One, Peter Zakharov and the Olympic Symphony Orchestra Symphony Orchestra, prepared a program in which lyrical compositions and hymns of female beauty intertwined in a miraculous way! Pyotr Zakharov, a performer of songs, despite his rich musical biography, became popular after participating in the 7th season of the Voice show. The repertoire of Peter is dominated by foreign and Russian classics, as well as his work includes romances of Sviridov, Schubert and Glinka, arias from operettas and operas. Zakharov with pleasure performs pop and military songs, loves urban romances and folk art. We invite you to a festive concert on the Day of March 8. He will certainly give you a spring mood, delightful emotions and unforgettable impressions. Participants: St. Petersburg Symphony Orchestra Olympic Symphony Orchestra Conductor - Alexander Golikov Artistic Director - Alexey Stepanov Soloist Peter Zakharov   Program:   I department: 1 A. Babajanyan. "Give me the music back" 2 A. Pakhmutova. "Evening sketch" 3 G. Gladkov. "Serenade Troubadour" 4 A. Babadzhanyan "Call me" 5 E. Artemyev "His own among strangers, a stranger among his own" 6 A. Babadzhanyan "Wedding" 7 A. Babadzhanyan. "Do not rush" 8 A. Petrov "Morning" 9 A. Babadzhanyan "The Queen of Beauty" 10 K. Sadovsky "On This Day" II department: 1 A. Babajanyan. "Nocturne" 2 A. Babajanyan. "Winter Love" 3 A. Babajanyan "Pride" 4 A. Pakhmutova "Melody" 5 V. Gavrilin "Joke" 6 M. Tariverdiev "Meeting" 7 M. Magomaev "Blue eternity" 8 A. Babadzhanyan "Heart in the snow" 9 A. Babajanyan "Thank you" 10 A. Babajanyan "Ferris Wheel" * changes in the program of the concert
Schedule:
There are no events.